Oracy
Introduction to Oracy at Meridian High School
The ethos of Meridian High School is encapsulated within our core values: our students are challenged, learn and achieve in their academic careers whilst personally developing resilience, ambition and respectful attitudes.
Our Oracy Policy aims to outline the principles supporting our Oracy in Practice guide for staff at Meridian High School. The working guide outlines the expectations for our Oracy in practice and has been developed with all teaching staff through a series of staff meetings.
Intent
At Meridian High School we wholly believe that talk is integral to learning and is the reason oracy is at the heart of our teaching and learning. Oracy is the ability to articulate ideas, develop understanding and engage with others through spoken language. Oracy bridges the gap between learning to talk and learning through talk, allowing our students to develop into confident speakers and thinkers. Our oracy curriculum is designed to give students a rich language experience, giving them valuable experience in listening, and giving them confidence and to see the world in a new way. It is also designed to develop skills for the future to help students progress regardless of their background or starting point – school may be the last opportunity for students to gain confidence.
Oracy skills are evident across all areas where students are encouraged to critically think, explore ideas through discussion and share their ideas, knowing their voices are valued; they can challenge each other's opinions and develop their own justified arguments, delivering them using full sentences confidently and clearly.
Our Challenge-Learn-Achieve ethos and values of Resilience, Ambition and Respect means that all voices are heard equally, all challenges are respectful, that being challenged is a pursuit of truth, the importance of respecting others' opinions and always being prepared to change their minds. As staff, we never assume anything but allow our students to learn how to communicate effectively with us, their parents and carers and with the wider community.
Our oracy curriculum will enable students to:
Actively listen to others
Speak using full sentences and using the correct language
Be confident in using the appropriate vocabulary
Participate in exploratory talk and understanding the importance of this type of talk.
Be confident in sharing their own opinions and to be prepared to change their minds
Become more confident in challenging different opinions
Sustain a logical argument and respond appropriately to others
Be open-minded, recognise the importance of managing interactions with others and build on their views
Appreciate cultural differences in language and the positive contributions these can make to discussions
Use questions to gain information
Critically examine ideas and views expressed by others and respond appropriately and confidently.
Implementation
As talk is integral to learning, students will be encouraged, in all lessons to employ talk tactics. These will encourage students to summarise, clarify, challenge, build, probe and instigate ideas, building on critical thinking and confidence. These will be displayed in classrooms and used by staff to develop the articulation of ideas. Staff will model good oracy by articulating the thought processes underpinning talk and will always mark by highlighting an important idea or type of contribution.
We aim to encourage confident fluent speakers, who can articulate their ideas in a wide range of situations through the following whole school strategies:
Speaking in standard English and full sentences
Direct vocabulary instruction
Debate
Talk tactics
Each year group has a specific oracy assigned to them to focus on throughout the year while also building on the skills from the previous year:
Year 7: Speaking out
Year 8: Active Listening
Year 9: Debate and argument
Year 10 and 11: DVI and speaking fluently
These skills have been assigned to support each year group to develop and become more confident in their articulation and justification of ideas.
Students will be experience a range of oracy explicit activities across the curriculum including:
Talk like an expert
Critical thinking
Debates
Talking trios
Collaborative work
Reading lessons
Presentation of learning
Questioning
Modelling of tier 2 and 3 words
Oracy is not limited to the curriculum and there are opportunities for students to further develop their skills outside of the classroom including:
Assemblies
PSHE days
School Council and student voice
Student leadership
Cross-MAT events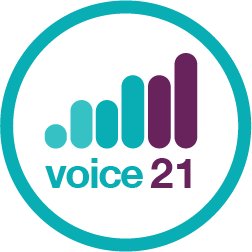 Impact
The impact of this policy will be monitored through the progress and achievement of all students by class teachers.
Oracy skills are assessed against the Voice 21 Framework, including school and teacher benchmarks. The framework is used across all year groups and is used to give students a reason to talk, knowledge to talk like an expert, use vocabulary like an expert and to give them platforms for purposeful talk.
Impact will also be seen in the development of extended writing because, at Meridian High School, we believe if you can't write it if you can't say it.
The Oracy Lead, SLT, Head Teacher and link Governor will be responsible for monitoring the impact of the policy and implementation of the oracy framework across the school, through learning walks, planning scrutiny, lesson observations and any other relevant monitoring activities.
It is the responsibility of every class teacher to ensure the policy is adhered to.